A Look Inside AltSchool Brooklyn Heights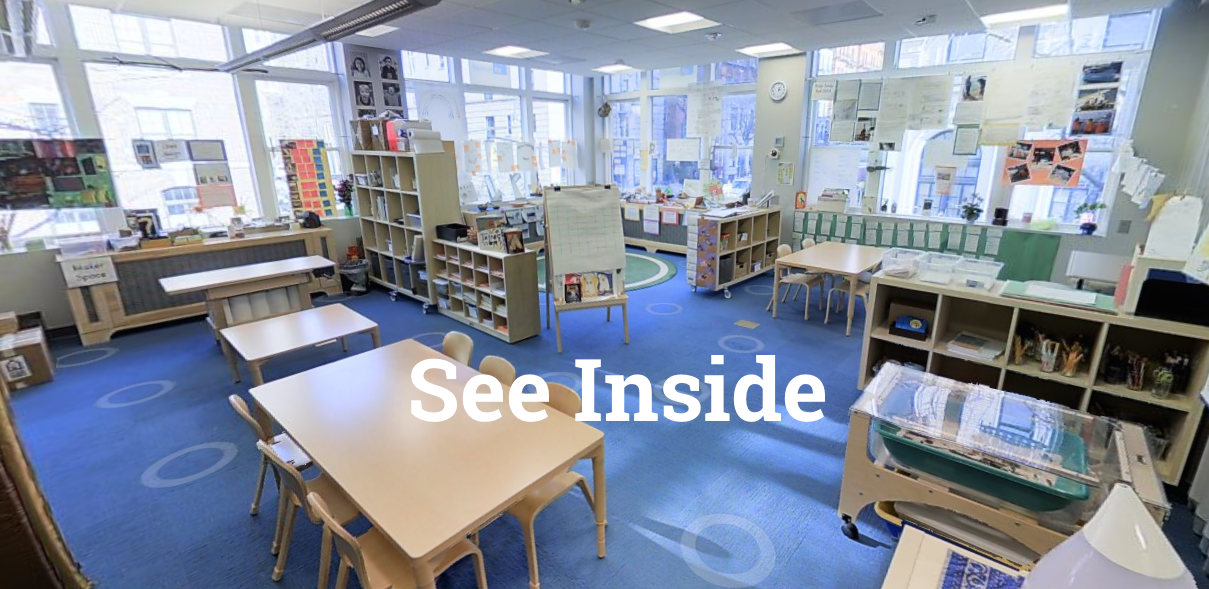 Welcome to AltSchool Brooklyn Heights! We invite you to take a virtual tour of our classrooms.
Every day at our school is filled with discovery, hands-on projects, reflection, community, and rigor. As you walk through our school, you can notice how our approach is reflected in the environment: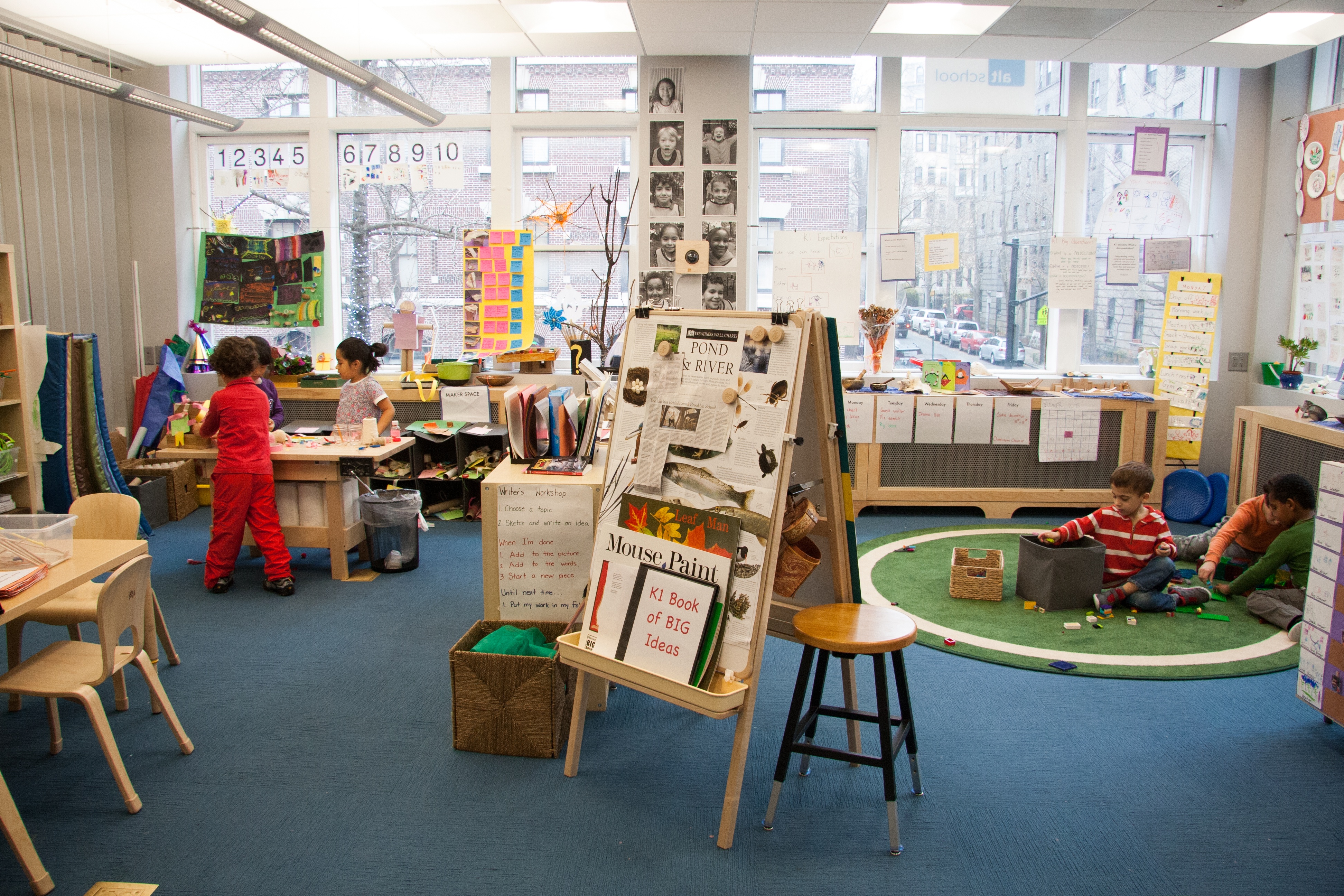 You'll see many kinds of learning spaces for different kinds of learners, including floor mats, standing desks, modular tables, and individual cushions. This helps teachers personalize through whole-class, small-group, and one-on-one instruction.
You'll read our display on grit, which is meant to be a reminder to our community. As a class, students continually reflect on what it looks and feels like to have grit. We talk about both accepting challenges and creating them. We talk about why it's okay to fail. Our language on resilience and a growth mindset pervades everything we do in class.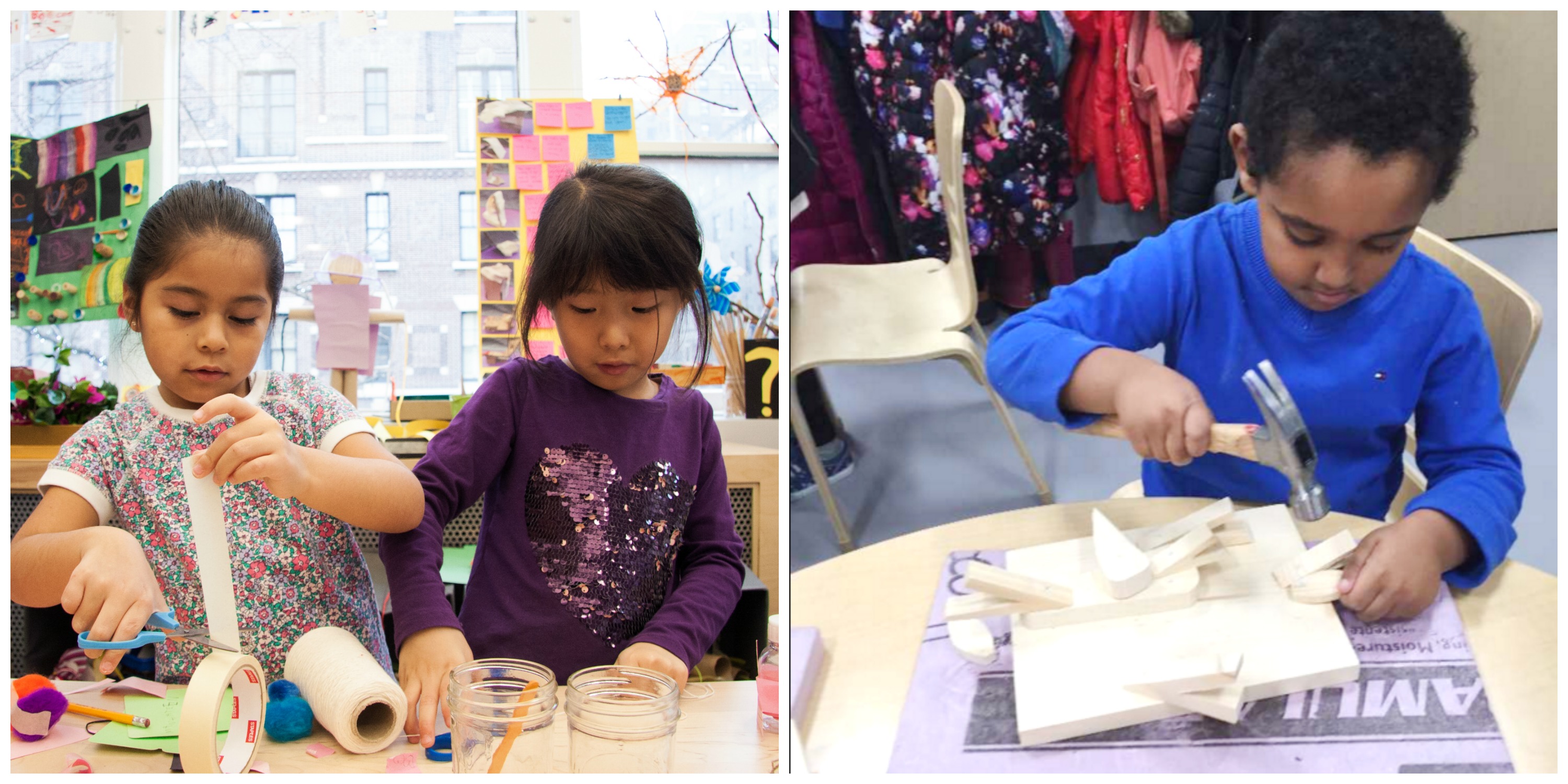 You'll see student-made posters from one class's field trip to the East River, which sparked an interest in what happens above the water and what happens below it. Fascinated by boats and buoyancy, students harnessed science and construction skills to build and test different floatation devices. This project then evolved into an interest in marine life at different depths of the ocean. The class has connected art and biology by building their own underwater creatures out of wood, practicing the anatomy they learned like fins and gils.
You'll see a pile of brightly colored vests for PE. Our students go outside every day, and Pier 5 and Eastern Athletic are their playgrounds.
We also take advantage of the fact that we live in one of the most amazing cities in the world. We go into our neighborhood to support in-class projects and learning. Some field trips this year included:
The Liberty Science Center, where we explored the "From Gills to Lungs" lab
The Robot Foundry, where we learned about basic circuitry
Casa Kids, where we explored children's furniture design, which informed a class-wide design challenge making a new kind of chair
The MOMA Art Lab, where we learned new artistic techniques
A Puppetworks performance of Alice in Wonderland, after reading and analyzing the book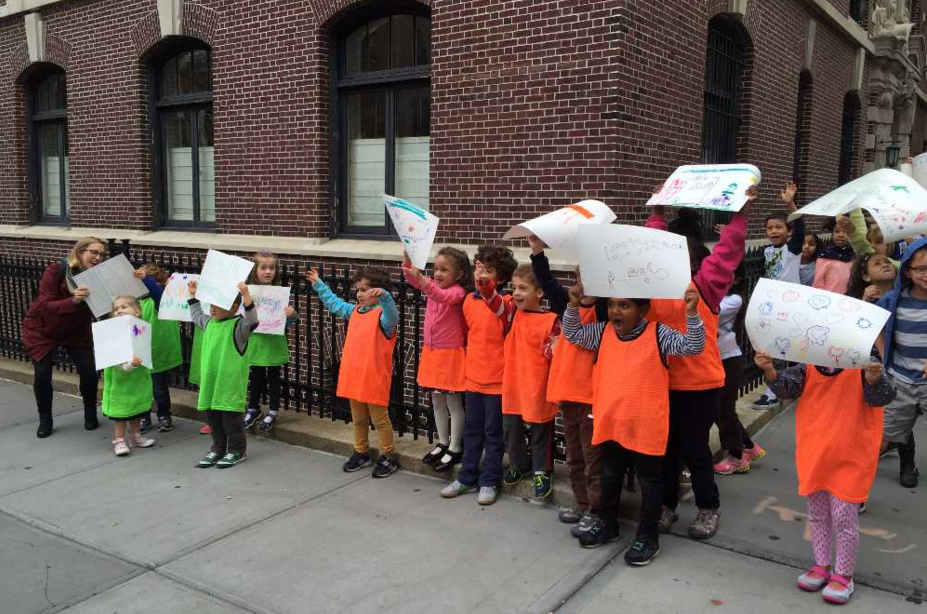 Our school environment continues to evolve with our growing school community. We look forward to working with our new middle school campus opening in Union Square in fall 2017.
Want to meet our teaching team and see one of our New York schools in person? Sign up for an Open House.