A Look Inside AltSchool Dogpatch
Imagine a place where joy and passion flow through every day, where children can safely explore and their interests are lovingly nurtured. Imagine a place where children's voices are heard and they learn to articulate and own their opinions and feelings. Imagine a place where parents are true partners in their child's learning journey.
Welcome to AltSchool Dogpatch!
We're a multi-cultural, multi-lingual, and creative bunch here at Dogpatch. Dogpatch is split across two locations, right around the corner from each other. We work together to build a strong, unified community. With our Spanish Immersion program, our Dogpatch community regularly celebrates the diverse cultures of the world. We're also artists, scientists, tinkerers, mathematicians, explorers, and so much more.
I invite you to tour our enriching classrooms at Dogpatch, and below are highlights as you visit our space.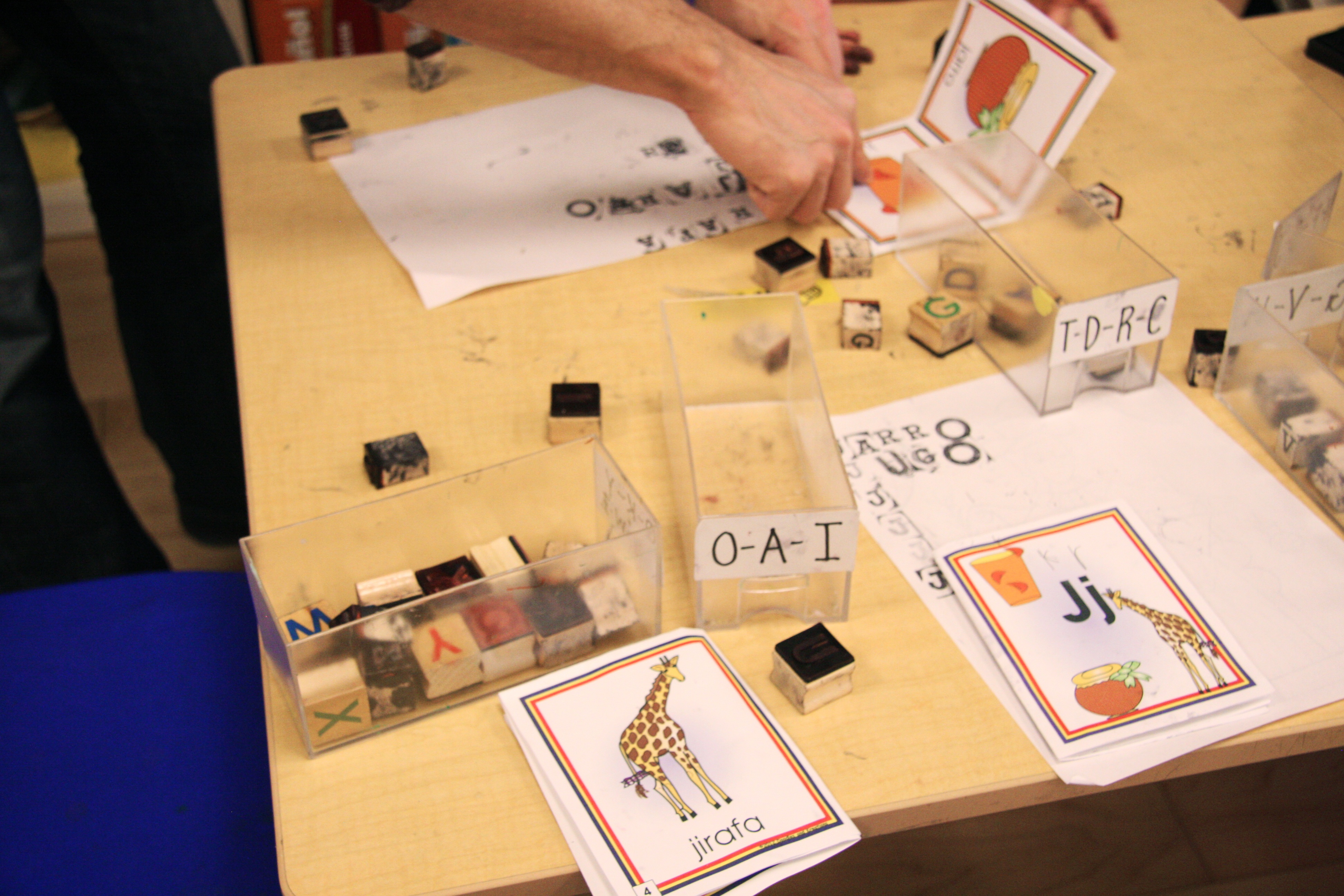 An Immersive Language Environment: Spanish
¡Bienvenidos a nuestra clase de español!
As you walk around Dogpatch 1, you'll see posters, books, and the daily schedule all in Spanish. That's because 90 percent of the day is in Spanish, while 10 percent is in English. We create a rich, immersive environment that's not just about teaching isolated vocabulary. Through hands-on projects, children connect Spanish vocabulary to its real world application. In our school, we're not learning Spanish, we're learning in Spanish.
Personalizing Through Our Space
We adapt to the needs of our students in so many ways—one of which is through our class structure. The environment is flexible, and we can move the interior design, modular tables, and sections however we need to better suit our students. Similarly, students can use the varied spaces around them in line with their learning styles, whether that's standing, sitting in a bean bag, working on the ground, independently or in a group.
The Neighborhood Is Our Playground
We get outside every day and experience what our neighborhood and city have to offer. Our local parks are amazing environments because students can use their imagination in so many ways. They look for snails, they create games, they move rocks, they build things—they can be themselves and be creative. Students also exercise their imaginations and connect with the world around them.
Projects That Spark Children's Innate Curiosity
Inspired by the Reggio philosophy, our curriculum is generated by the children, and we teachers honor their interests. For example, while students were in the park one day, our teacher noticed how passionate they were about the mushrooms they found. So, we got books on mushrooms from the library; a parent came in to cook her famous mushroom soup, and a microbiologist visited the class to teach our students about the world of fungi. Students researched mushrooms, drew and labeled them to practice their fine motor skills, and even created fairytales within mushroom lands, flexing their storytelling muscles.
Part of the national standards for kindergarten and first grade include core skills involving reading, writing, research, fine motor skills, and drawing. By funneling these core skills through their interests, students are more engaged with the material because it's relevant and fun. And also, students feel heard and empowered to speak their minds about their interests.
Expressing Oneself Through the Arts
Students connect art and social-emotional learning through art projects throughout each week. Recently, we reflected on artists who communicate their feelings and ideas through different techniques. They started by learning about Andy Goldsworthy and how he used found objects in nature to create his art. We also learned about Henri Matisse and how he 'drew with scissors' through cutouts. Students learn to articulate their feelings through artistic techniques like composition, color, line, sculpture, and more. Once they create their art, they also learn to reflect and describe the elements, which fine-tunes their analytical skills.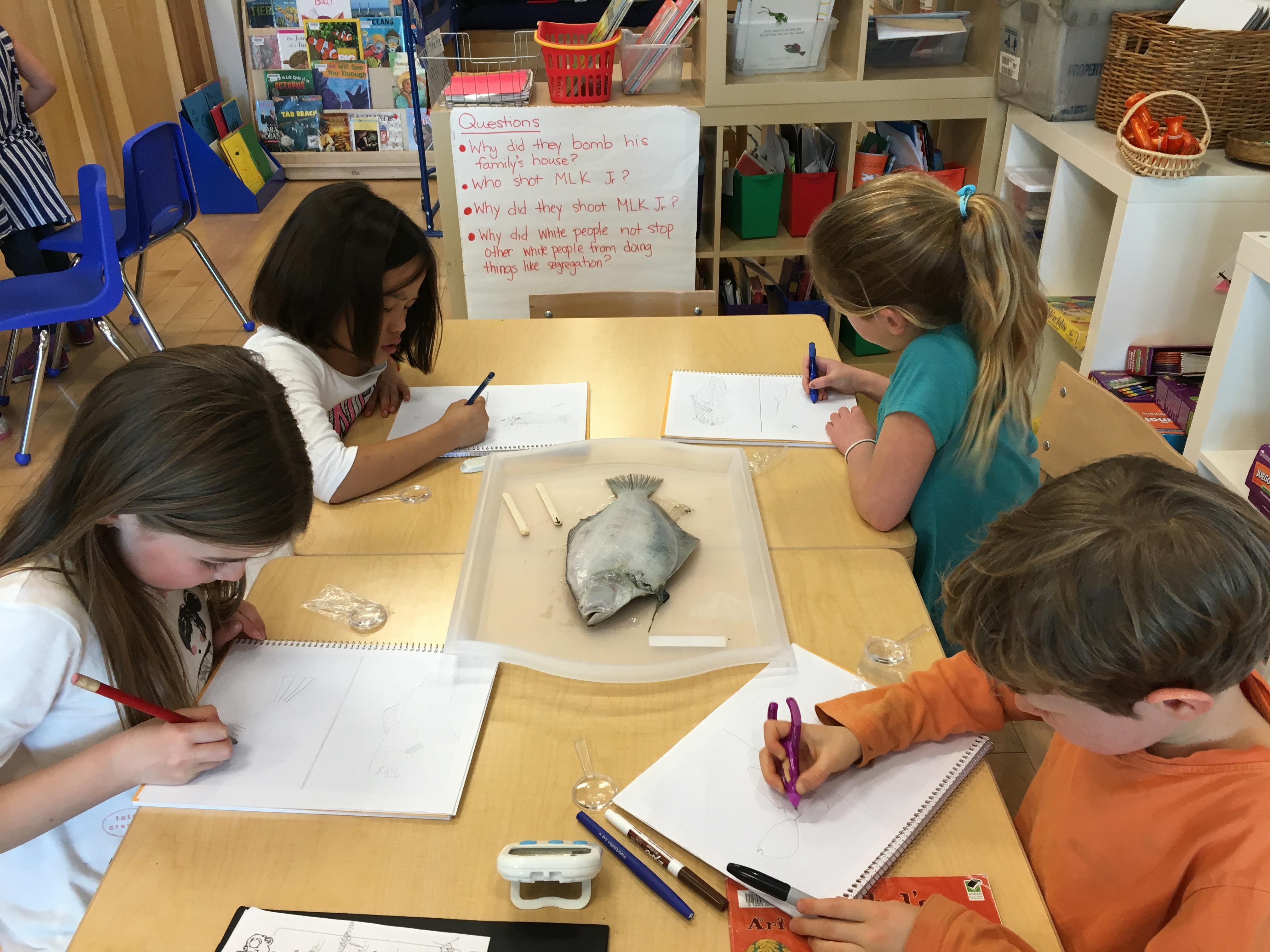 Real-World STEM Experiences
Subjects come to life when they're hands-on. This year, we used paint to learn about color spectra. We've built city models with legos and through maker projects. By visiting the marine mammal center and the beach, students learned about ecosystems and life cycles. We studied reversible changes in matter through science experiments with water, balloons, and ice. Our goal is to inspire awe and curiosity. Through such enriching experiences, students can connect core academic skills with the real world around them.